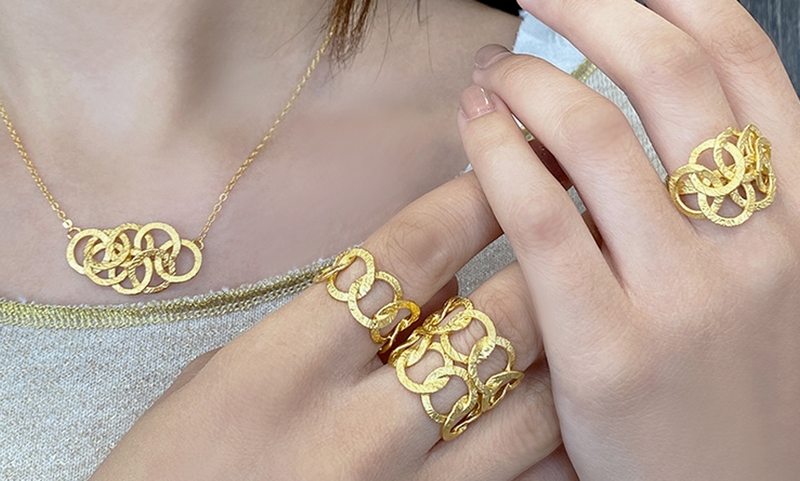 Bonding Chain Collection
This collection brings plenty of adornments that make a bold statement, but still feels cool and modern.
Size and shape are key elements, with styles skewing towards the sculptural, yet elegant link chain jewelry.
This collection the perfect candidate for that layering party that is currently the No1 jewelry trend.
The handmade jewelry of the Bonding Chain collection can be worn all hours of the day and you can combine them with any look you choose.