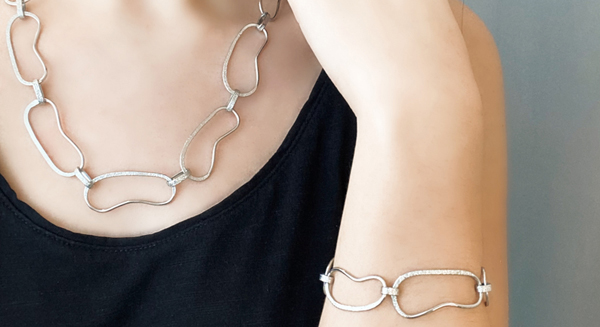 Metal form Collection
The metal is formed by hand, takes on a special texture and is formed in modern, simple and special forms.
The jewelry from this collection adds touches of style to a monochrome outfit and makes them stand out. They are easily combined and worn from morning to night.
Fine rings, simple pendants with metal and satin cord, but also necklaces formed entirely in the hand that impress.
Finally, small metal bubbles are transformed into earrings on the ear and beautiful rings.