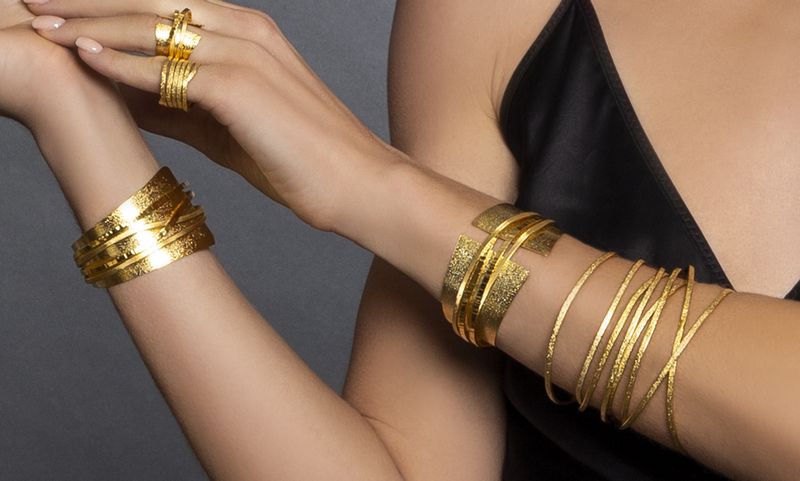 Metal Texture Collection
The metallic elements are the main articles in all handmade jewelry – necklaces, bracelets, earrings and rings! The hand-hammered metal gives the neatness that captivates the eyes at a glance.
In our collection you will find handmade jewelry for your most impressive appearances but also for the most minimal.
In each piece of jewelry you will find three different plateds and you can choose the one that suits you.
The rings fron Metal texture Collection can be combined and worn a lot together.
In this collection you can find different designs from hoop earrings that will complete your look.
Necklaces in all lengths cut a dash even in your most minimal look.