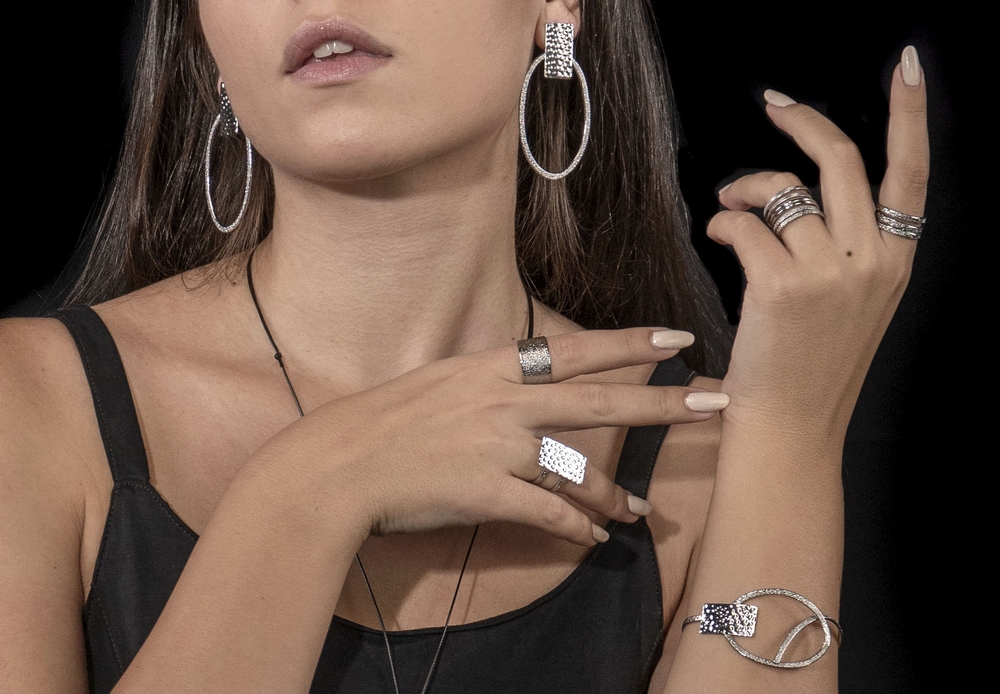 Enigma collection
Crafted by hand, each piece reflects the cold allure of winter, combining the strength of metal with a distinct style….
Discover the collection's necklaces, bracelets and rings drawn from a world of mystery and elegance, where each handmade piece of jewelry is a puzzle waiting to be unraveled.
Our favorite long earrings were inspired by the glamor of winter to stand out
Enigma…where handcrafted metal meets mystery.