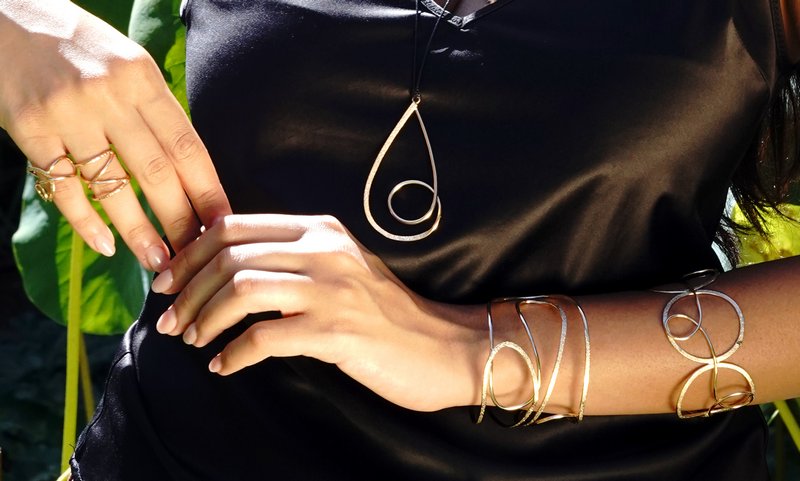 Flying Metal Waves Collection
The metal is formed by hand, takes on a distinct texture and is formed in simple and special lines.
The jewels from this collection add touches of style to monochromatic outfits and make them stand out.
They are easy to combine and wear from morning to night. Simple pendants with metal formed entirely by hand that impress.
Finally, long metallic earrings in very special designs and beautiful rings will complete your look.