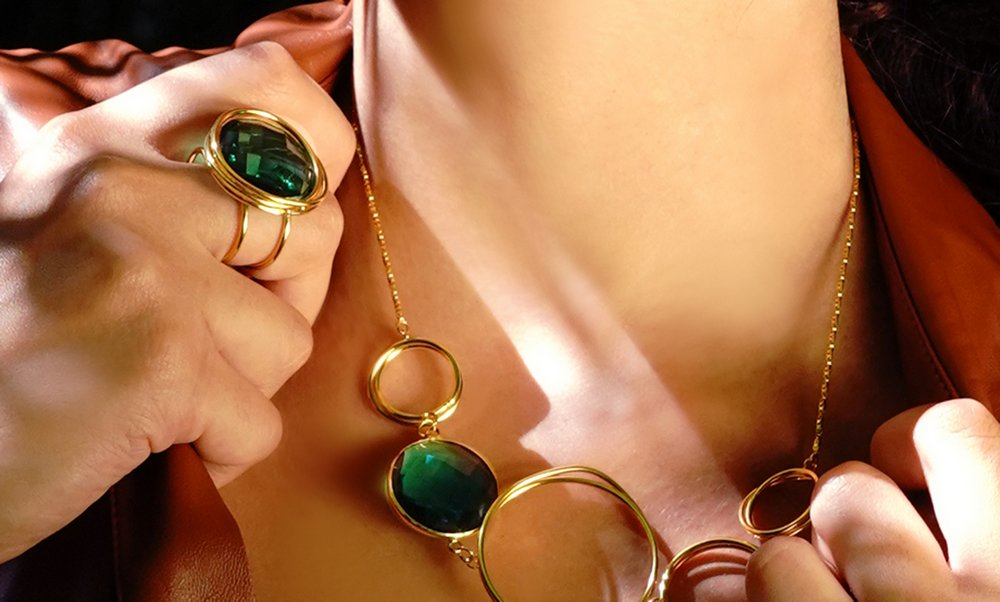 Round crystal Collection
Impressive collection of sparkling crystals combined with metal.
The jewels from this collection add touches of style to monochromatic outfits and make them stand out.
Handmade jewelry in impressive colors. Pendants with metal formed entirely by hand combined with crystals.
Finally, long earrings in very special designs and wonderfully impressive rings will complete your look.