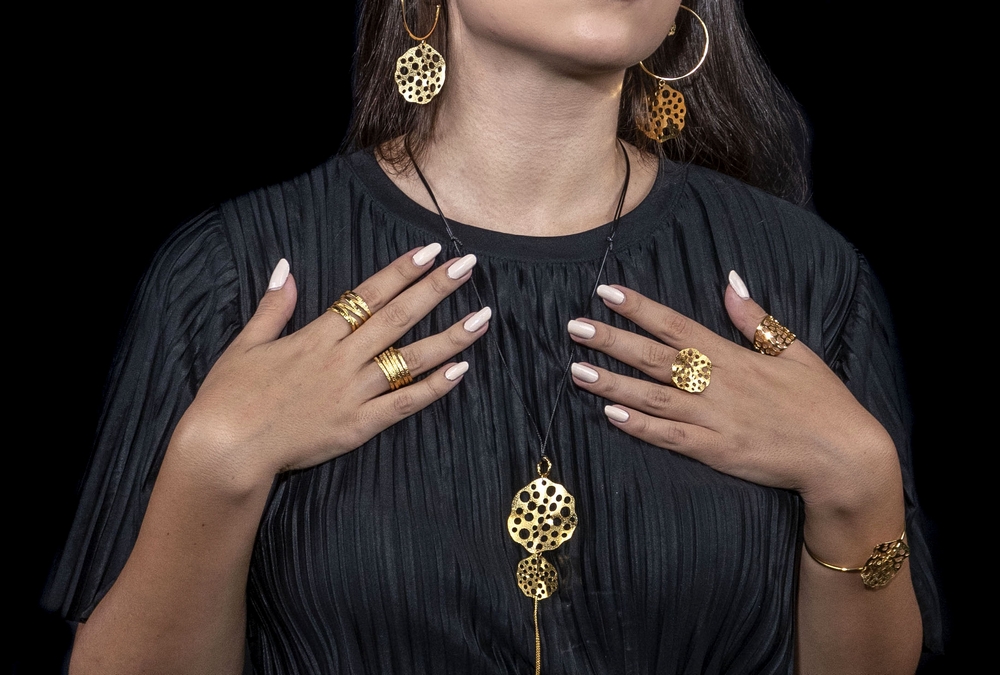 Perforé espace collection
Wear the handmade jewelry of the Perforé espace collection, a collection where the metal is not simply handmade, but artfully perforated.
We created pieces that echo the vastness and beauty of the winter sky for every woman.
Metal worked by hand, it takes the shape we give it, and we form earrings hanging and on the ear, long necklaces, rings and bracelets.
Each handcrafted piece of jewelry in the collection is a statement of the grandeur of the universe.